Are you a fan of shipwrecks, LEGO bricks and live in WA? If so, step right up. Yesterday saw the opening of the Brickwrecks: Sunken Ships in LEGO bricks exhibition at the WA Maritime Museum. The event launched with special guest appearances from the Brickman – Ryan McNaught and local LEGO legends Scott and Owen from LEGO Master 2021. It's sure to be a hit with fans of all ages.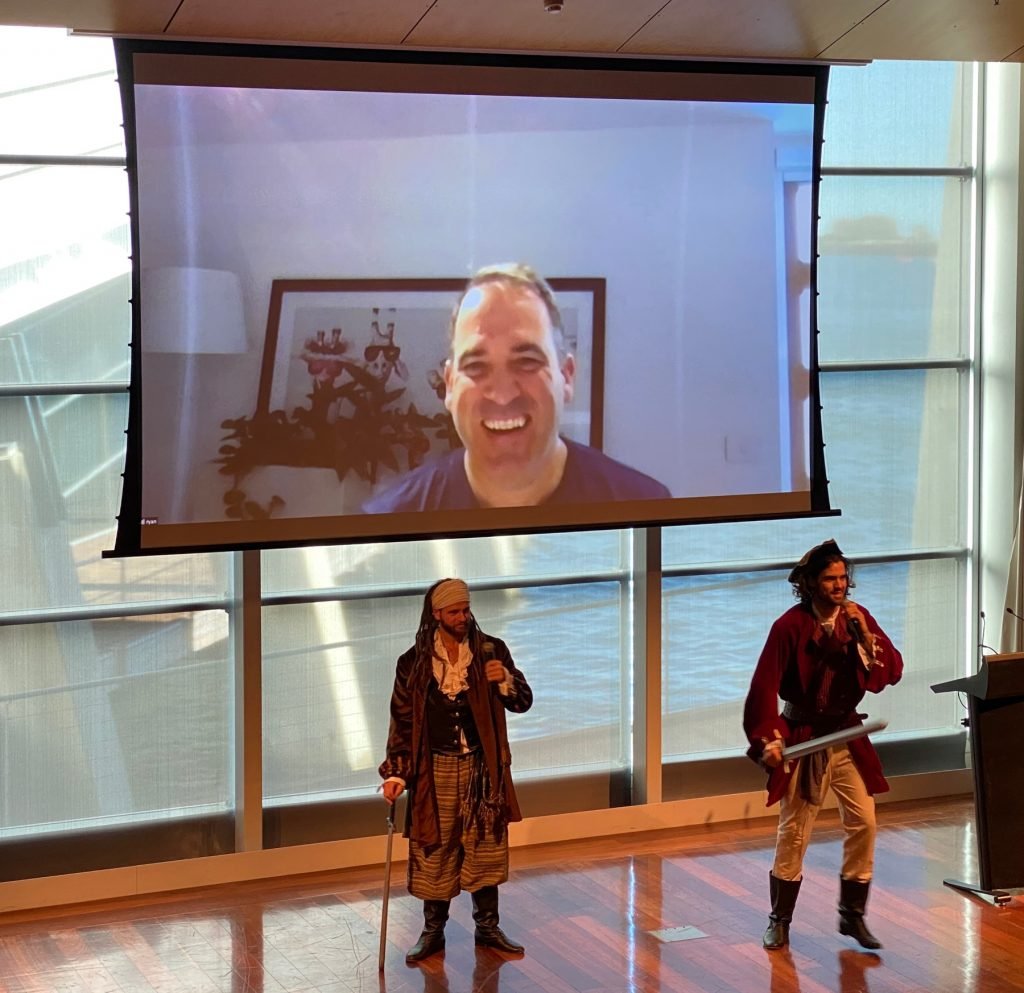 The Casa de Bricks family attended and had great fun exploring the event with a many interactive exhibits. Like any good LEGO exhibition there are many fantastic LEGO builds on display. These were supported by informative info on the builder and model background. There was also great information about major shipwrecks of the past. Throughout the exhibit there are many built to scale ships including traditional galley's and modern container ships.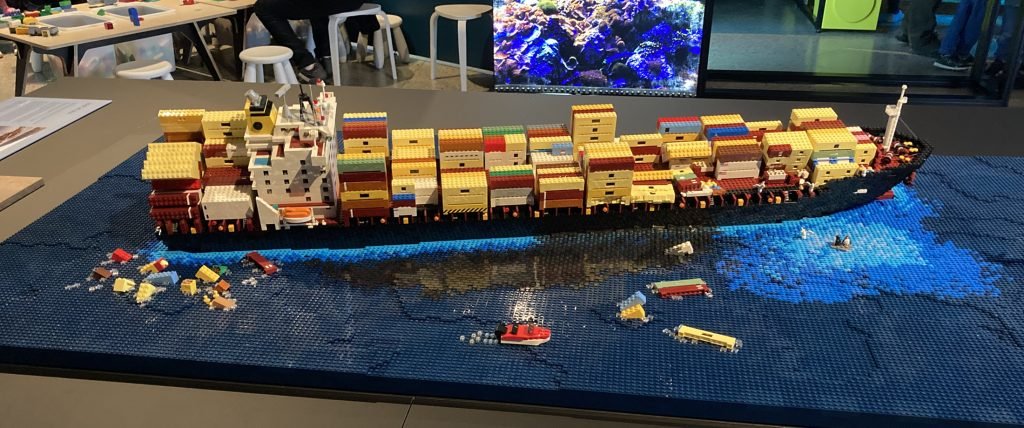 A variety of easter eggs are hidden around the exhibits to find for eager eyes. Like this little mouse scurrying around the camera lens.
Several of the exhibits blend technology such as Augmented Reality (AR) and cool video effects to make them really engaging. The AR shipwreck against the LEGO seabed was one of our favourites.
But you never can go past actually building with LEGO, (or DUPLO in this case). Oscar whipped up a quick penguin before handing over the brick pit to the other guests.
At around $50-$60 for a family of four, we found the exhibition to be really enjoyable. There's a great blend of interactive content, cool builds and new knowledge to check out. For those that can't make it down, check out the gallery below. For those that can, we've deliberately not shown all the exhibits as seeing them in the flesh is fantastic. It runs from today until 30th Jan 2022, so you've got plenty of time to check it out.
[envira-gallery id="1449″]