Hello again!
This is my second review and it is of this small Lego city set. It was a small build, but I really enjoyed it.
When I opened it the set had no packs and you just poured all the pieces out to build it. It had instructions, which to my delight were not folded up. (When instructions are folded it's so annoying as they keep flipping back into the folded position while you try to read them)
The first part was the minifig and their ATV. Along with the minifig the set came with 2 monkeys in nice new moulds I had never seen before. On the underside of them there was a spot where they could clip to a single stud. The set also came with a dark blue scorpion, which was nice as well.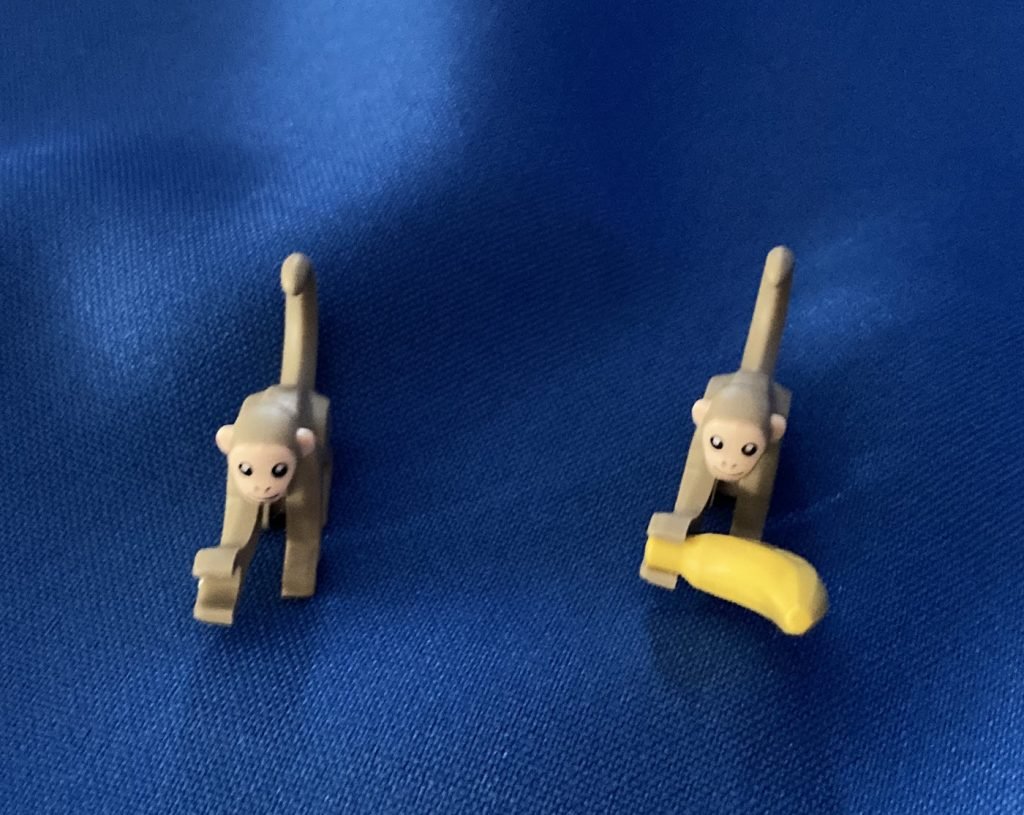 As I started to build the ATV there was a new pieces I had never seen before. There were 2 of them and they clipped onto the bottom of the ATV frame.
There was also another new piece that the wheels of the ATV attached to. You clipped this piece with the wheels into the one on the bottom of the ATV frame. When I pushed the ATV I found out because of these new pieces, it could actually turn! When you pushed down one side the ATV titled and moved that way. These pieces were really cool and I was happy LEGO choose to implement them.
The ATV also had some shiny handlebars and a stick that I assumed was for prodding or grabbing the scorpion.
When you built the ATV you also built a drone that could sit on the back. It had 2 moveable propellors and they could face upwards or sideways. This was a nice little addition and it's controls could be stored on the back of the ATV.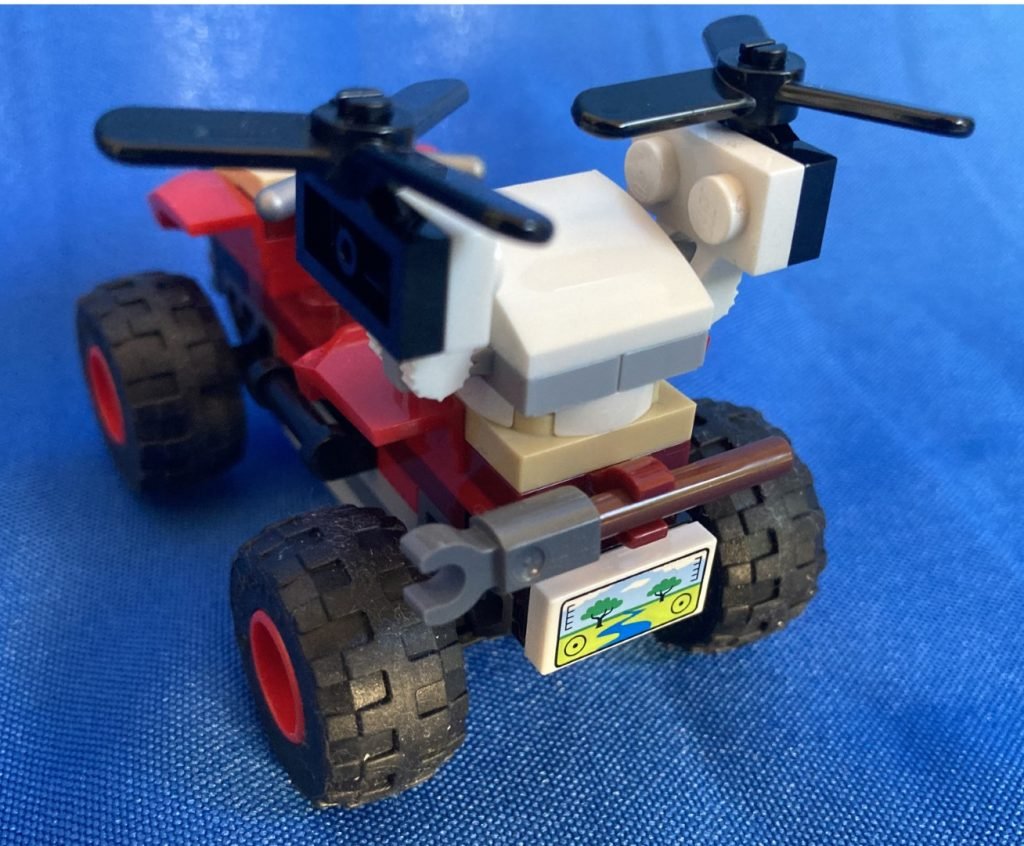 The final part of the set was the small tree for the monkeys to play on. It was a nice little part of the set and both the monkeys could sit on it to eat bananas and do whatever it is monkeys do. It had 2 small leaves and a small trunk. (Oh yeah, it also had some monkey poop)
So that was that! This was a really small set but I enjoyed it. I hope you liked this review!
Swooshability: ★★★★★★★★☆☆
Build enjoyment: ★★★★★★★☆☆☆
Displayability: ★★★★★★☆☆☆☆
Check this out moments: ★★★★★★☆☆☆☆
Value for money: ★★★★★★★★☆☆

Set: Wildlife Rescue ATV
Theme: CITY
Set #: 60300
Number of Minifigs: 1
Number of Pieces: 74
RRP: $15.99
Overall: 70%