Its Looney Tunes Release day so like any true LEGO fan we scoured the shops to get a set on day zero. We're glad we did as many of the characters were a staple of my cartoon childhood. Oscar not so much, as by the time he was born many of these characters weren't on TV much.
This series of minifigs has 12 characters from the Looney Tunes empire in the standard foil bags. Normally we spend time looking like crazies feeling through the bags to find each character. This time we just bought a box, then shared the second two sets with some fellow Perth LEGO fans.
The characters in the set are:
Lola Bunny
Bugs Bunny
Wile E. Coyote
Road Runner
Tweety Bird
Sylvester
Daffy Duck
Speedy Gonzales
Tasmanian Devil
Marvin the Martian
Petunia Pig
Porky Pig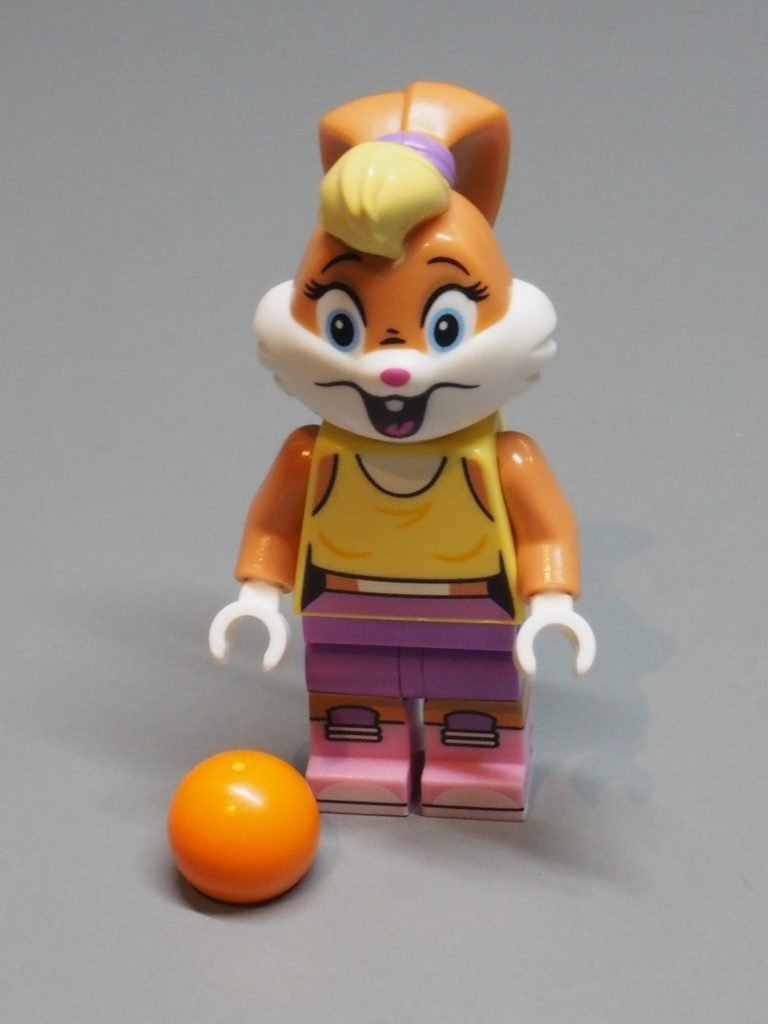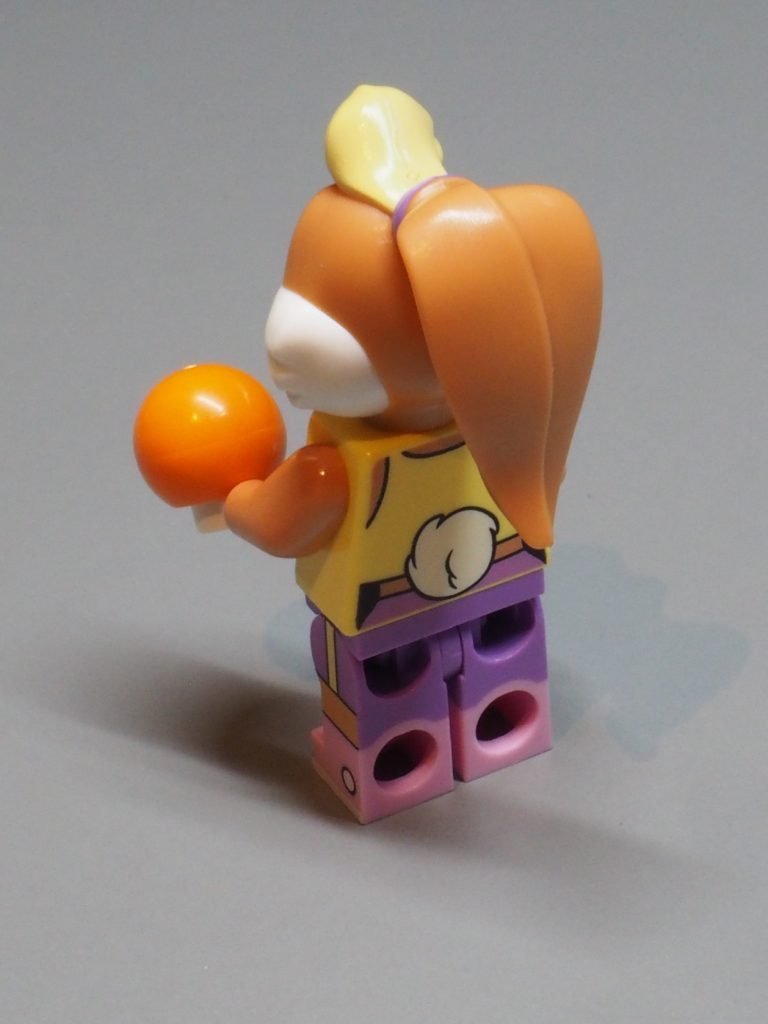 Lola Bunny
Lola is Bugs Bunny's girlfriend and first burst onto the scene in the 1996 Space Jam movie. As such, it's fitting she has her own ball and can palm it like Michael Jordan. The printing of her jersey and tail looks great, as does her high top shoes.
Our Rating: Excellent
Bugs Bunny
Does Bugs Bunny need any introduction? Like Lola he's got a great molded head and a printed vest and tail.
Every rabbit needs a carrot to eat. It wouldn't be right without it, so LEGO delivered.
Our Rating: Great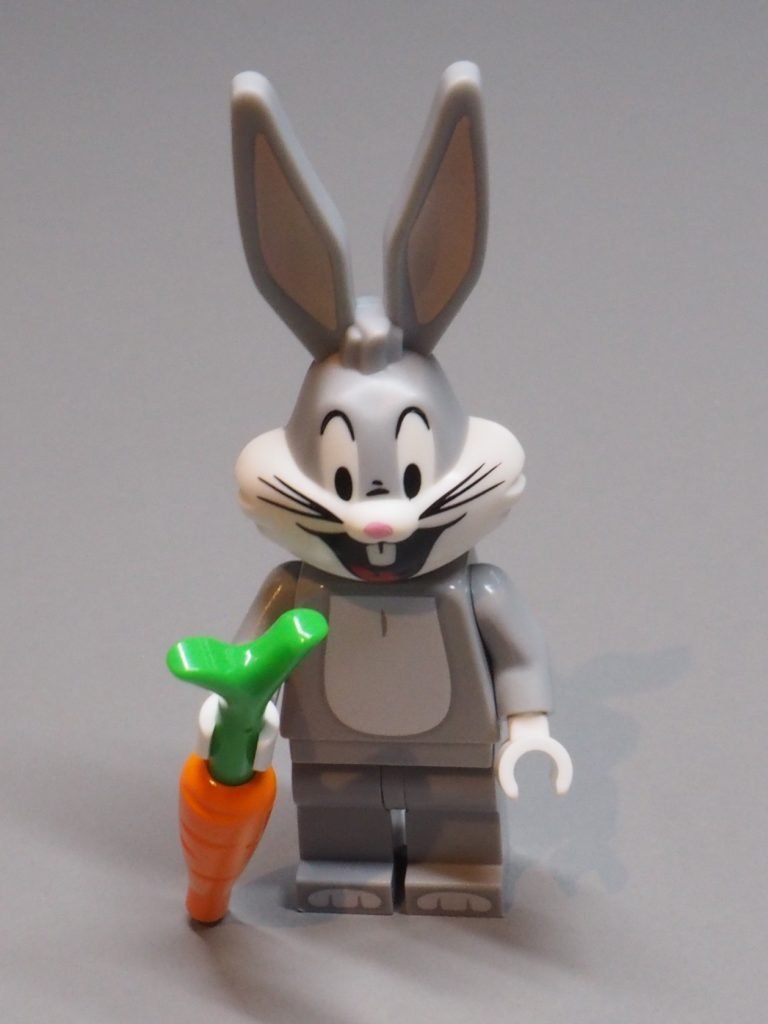 Wile E Coyote
For fans of the cartoons, Wile E Coyote never could catch a break and get the Road Runner. His state of perpetual frustration is captured well here.
The addition of the anvil is great as it was used frequently in the cartoons. It's also the first minifig with a soft plastic tail, somethings used several times in this series.
Our Rating: Excellent
Road Runner
The Road Runner has a few attachments to give him his flair. With his tail and head dress made from soft plastic they mimic feathers nicely. I'm not entirely sure about the arms re-used from Big Bird in the LEGO Ideas 123 Sesame Street Set (21324). They don't quite scream speed but that's offset by the bowl of seed often used by Wile E Coyote to try to catch Road Runner.
Our Rating: OK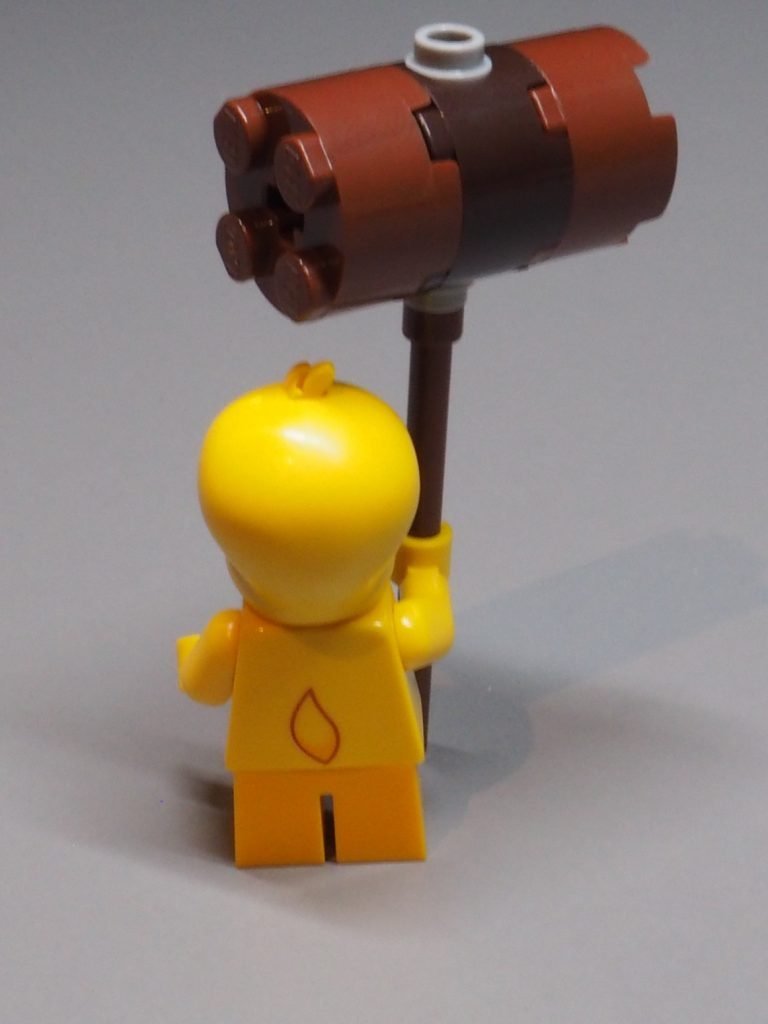 Tweety Bird
Tweety is based on a child's minifig legs with a standard printed torso and printed tail. He has a large head and an even larger hammer.
I can't really recall Tweety using a hammer in the cartoons but maybe I just didn't watch enough.
Our Rating: OK
Sylvester
Sylvester is represented well with this minifig right down to the expression on his face. The printing on the torso and legs is on point and overall it's a great minifig. I was glad they changed up the tail a little and didn't use the same tail seen on Wile E Coyote as this one is much more fitting.
Our Rating: Great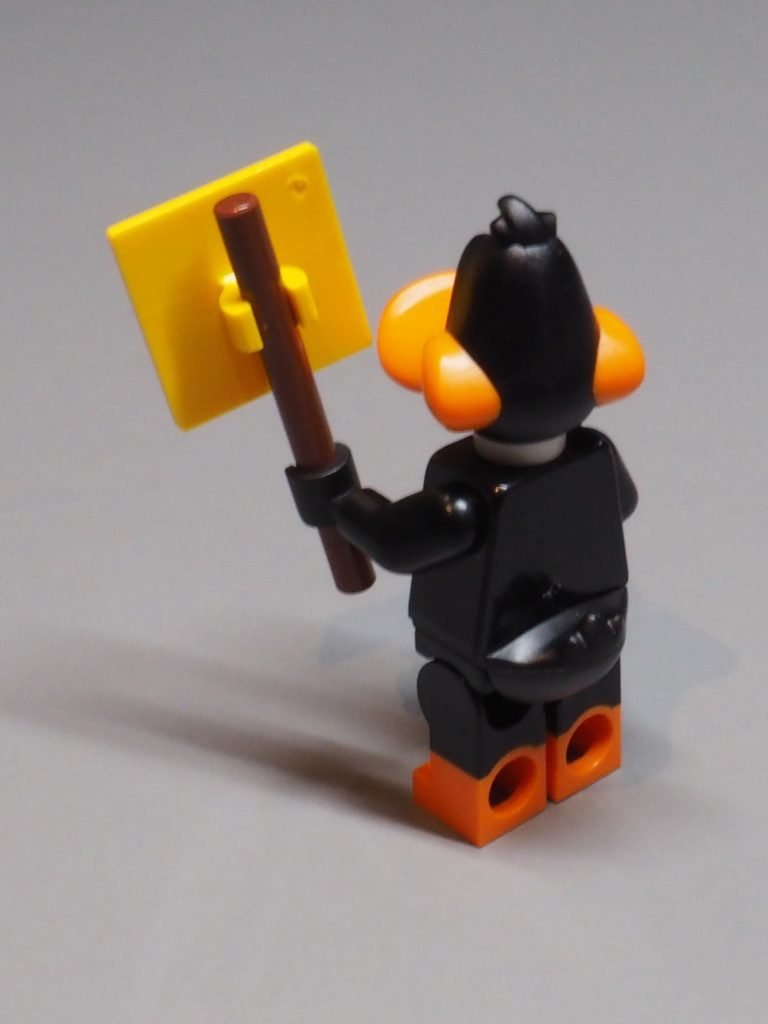 Daffy Duck
Daffy is a relatively plain minifig but his molded head looks great. He's holding a sign saying "Rabbit Season" but I feel like a trick was missed here. Elmer normally would say it's "Wabbit Season" so this would have been a little better. Though perhaps it's not PC anymore. Who knows?
Our Rating: Great
Speedy Gonzales
Speedy is a little bit of a mixed bag for me. I love that we get three of the 30 slope pieces also commonly known as the "cheese" piece but actually printed with cheese on the piece. On the other hand I really would have liked to see Speedy's hat be removable. Perhaps his cravat could also have been a seperate piece.
Our Rating: Good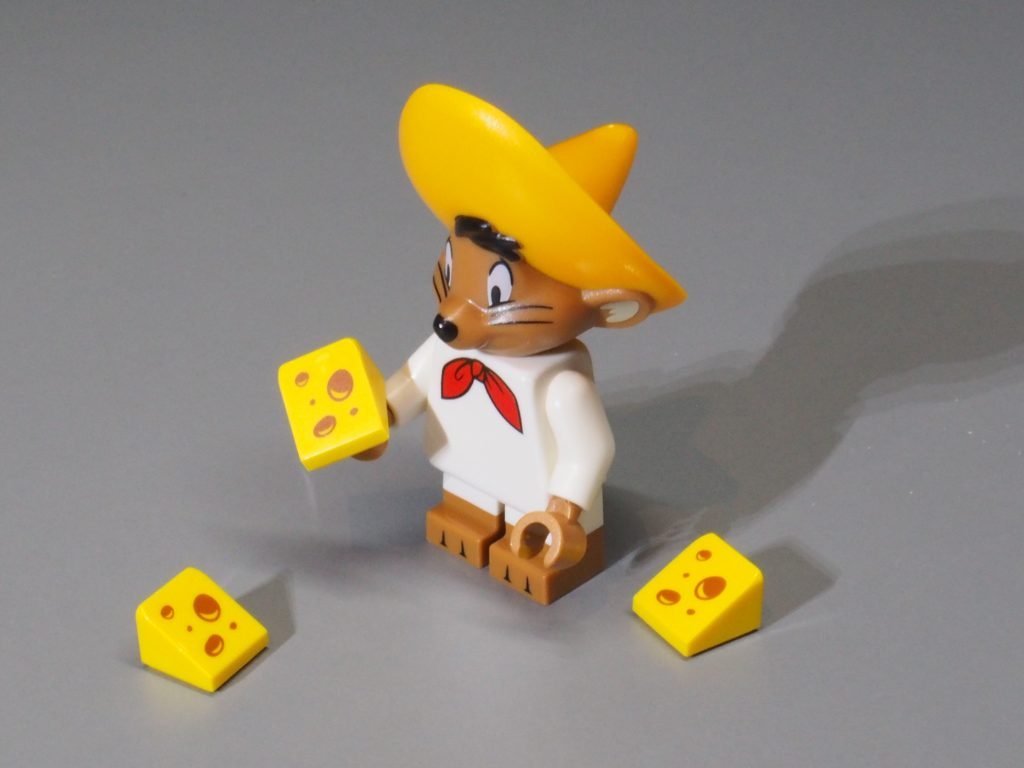 Tasmanian Devil
The Tassie Devil is a great little minifig. His slightly crazy facial expression is excellent and in addition to the standard baseplate (not shown) there is also a whirlwind base plate. Coupled with the pie and turkey, and plastic tail, there's a lot of value with the Tasmanian Devil.
Our Rating: Excellent
Marvin the Martian
The Marvin minifig doesn't feel like he's got too many accessories, but he's my favourite. I really enjoy the use of a standard minifig head and the simplicity of this minifig. His eyes are exactly like those in the TV show and his little centurian hat is fantastic.
Our Rating: Excellent
Petunia Pig
I can't really recall seeing Petunia too much growing up. The minifig has a few accessories with the cup and teapot and molded skirt. I would have like to see Yosemite Sam instead of Petunia.
Our Rating: Meh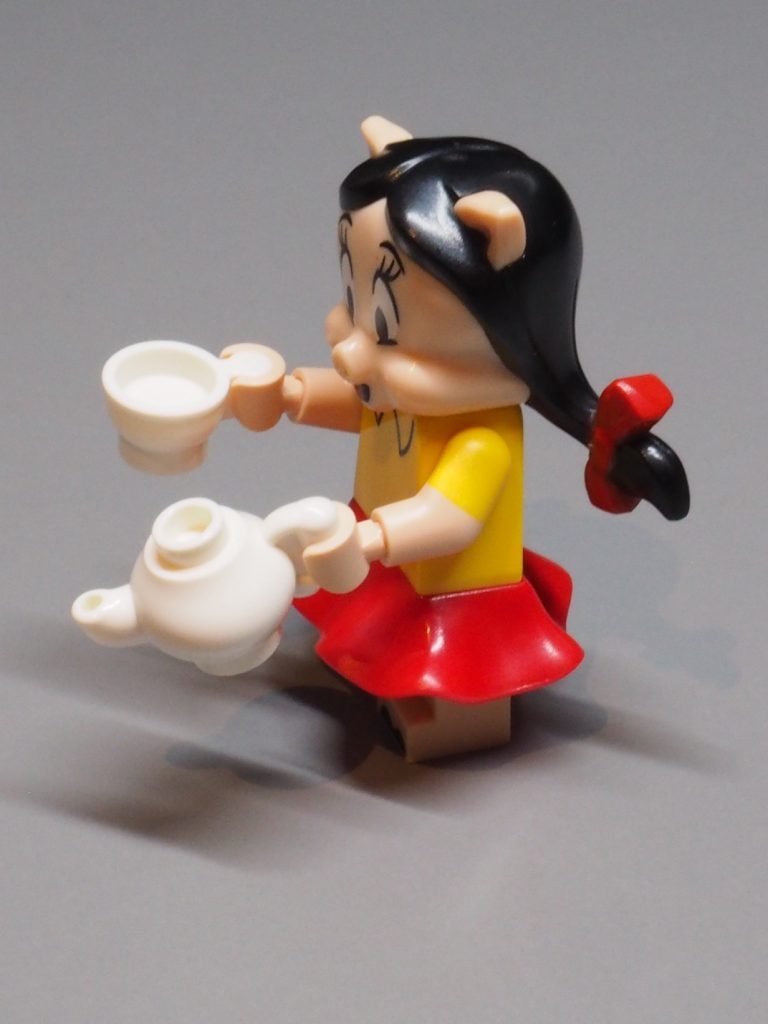 Porky Pig
Porky's sign is a nice way to wrap up the segment. As a minifig he's a little plain, but the sign makes up for this a little. His molded head looks good and he has a cute little tail printed on his rear poking out of his pants. Perhaps this could have been done with a seperate piece, but it's ok as is.
Our Rating: OK
So as Porky says "That's all Folks". In my opinion a pretty good set of minifigures overall, with 11 of the 12 being OK or better. At that ratio, it's worth getting the set to help build out your collection.
Set: Looney Tunes
Theme: Minifigs
Set #: 71030
Number of Minifigs: 12
Number of Pieces: 8 (x12)
RRP: $71.88
[envira-gallery id="1167″]