We're huge fans of the LEGO Speed Champions series. With so many great cars, we started to run out of space to display them so built these stand options. Given there are some absolute rippers coming out in the next few days, we designed some 3D printable stands to display your collection. If you have a 3D printer, you can print them at home right now for less than $1 per double stand.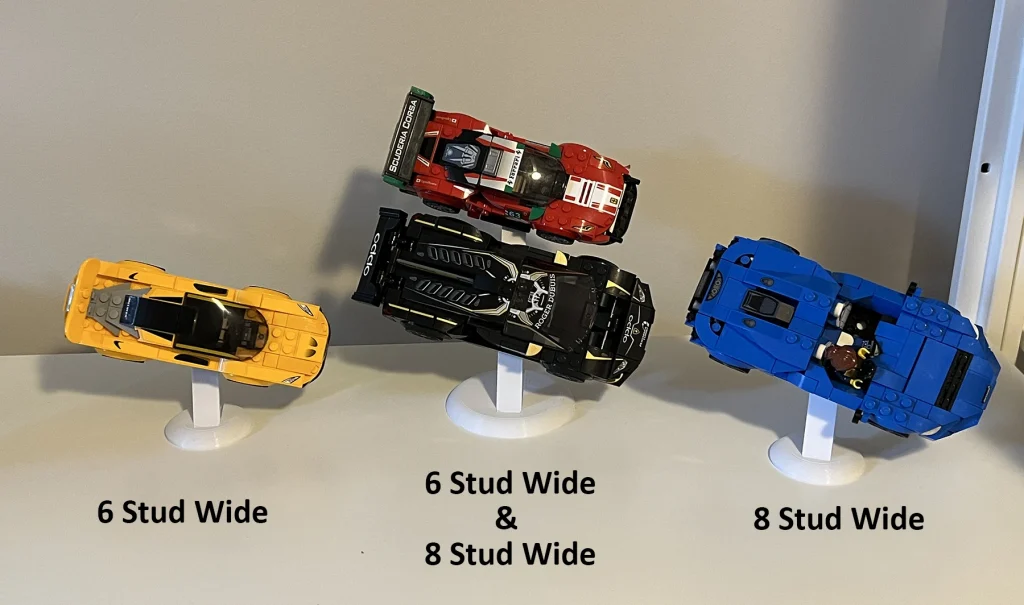 Simply print at 20% infill with 4 perimeters and then push the two pieces together. It will be tight pushing them together to aid in stability. With a little pressure though they lock together nicely. No glue etc is required, it's a friction fit.
Over the years the Speed Champions series have had a few different types of "chassis". The newer ones frequently use an 8 stud wide approach. The older ones have a 6 stud wide chassis.

There's also some speed champion models that don't use a moulded chassis at all, so check your vehicle before you start printing.
Finally, it's also worth measuring the width between the slots on the smaller 6 stud cars. Some of them are different to 36.4mm (inner distance) that is modelled here.
To download your own, head over to PrusaPrinters to download the STL files.