Today we're reviewing the Speed Champions McLaren Elva (76901). The real life car is an absolute weapon with 599kW of power and 800NM of torque and joins many of McLaren's epic roadcars of the past like the F1 and the Senna.
The build starts with the now common 8 stud wide chassis used in most Speed Champion sets. So too are the 3 piece axles for the front and rear. I prefer these to the older one piece axles as they are a lot more robust.
The rear of the Elva has a multi tiered shark gill like rear quarter panels along with mid mounted exhausts. These are well represented in this model. We also really liked the use of the Transparent Red Axe head piece (53705) mounted horizontally just above the exhaust to create the rear brake lights. It's a great example of NPU.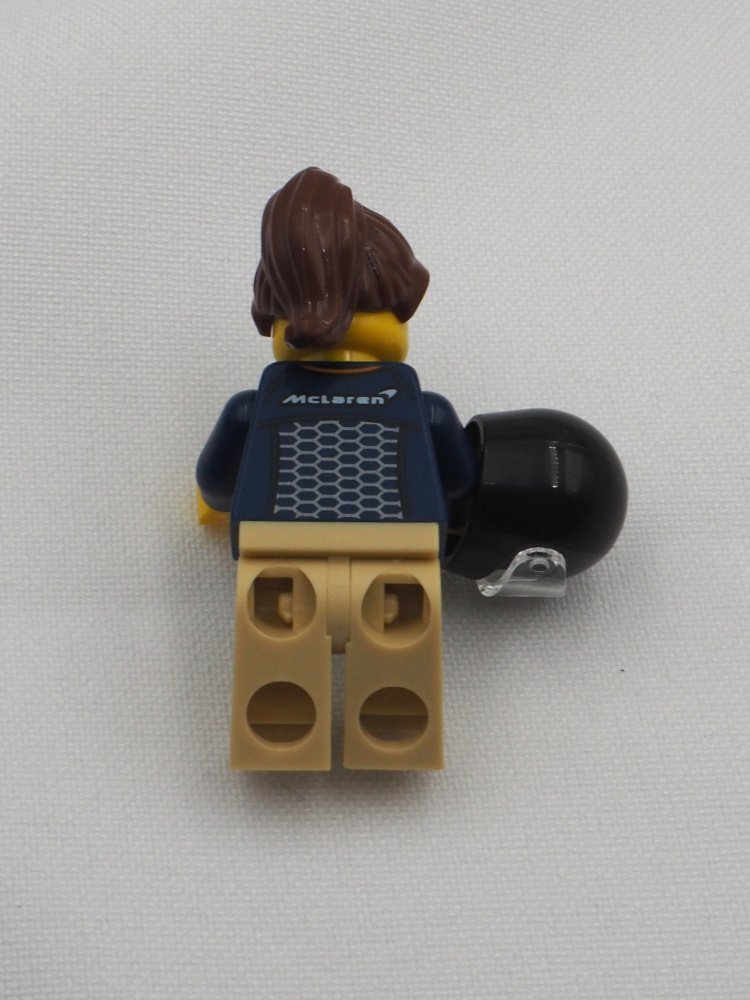 The minifig included had a great print on the upper torso showing a McLaren racing jacket. I like the mesh look design.
I've noted it before, but it's great to see LEGO having a lot more female racers in the Speed Champion series. This diversity is sure to appeal to the huge amount of female rev heads and LEGO fans.
The Elva has a quite unique design with no windshield. This makes the car extremely focused in it's application in the real world. It also provides a unique build when compared to other Speed Champion builds.
The front of the car feels a little under-finished with the 6 studs showing on each side. I appreciate the challenge with the 8 stud width, however it would have been nice to see this rounded off.
Conversely, the print on the front seats and the white head rest look fantastic and extremely close to the real leather seats.
The front profile looks aggressive and nicely matches the bonnet mounted air intake. The front spoiler and lower air dam all looks pretty true to form and represents the stance of the real car.
Overall Thoughts
I enjoyed building this car, but I admit it's not one of my favourites. The minifig is great however I can't really get past the unfinished look with the open studs though. Even behind the head rests could do with a 1×2 plate to smooth off the studs.
It's great to add to the collection nonetheless.
Swooshability: 8
Build enjoyment: 7
Displayability: 5
Check this out moments: 6
Value for money: 7

Set: McLaren Elva
Theme: Speed Champions
Set #: 76902
Number of Minifigs: 1
Number of Pieces: 263
RRP: $29.99