Today we're reviewing the Speed Champions Supra (76901). I love building the Speed Champions models. They're a great way to get to play with big kids toys that most of us will never be able to afford. Plus they have a tonne of swooshability too!
The Supra build starts off with a slightly different chassis to what was used in most vehicles prior to 2020. It's a slightly wider chassis (65634) along with a modular technic axle mount (65635). It's quite stable and provides a solid foundation to build wide 8 stud bodies.
Alas, like almost all the Speed Champion sets, there are stickers galore! This makes it all the more satisfying when we came across the 1×1 tile printed with the Gazoo Racing logo. I'm a massive fan of Japanese supercars and the Gazoo Racing performance arm of Toyota regular make some beasts!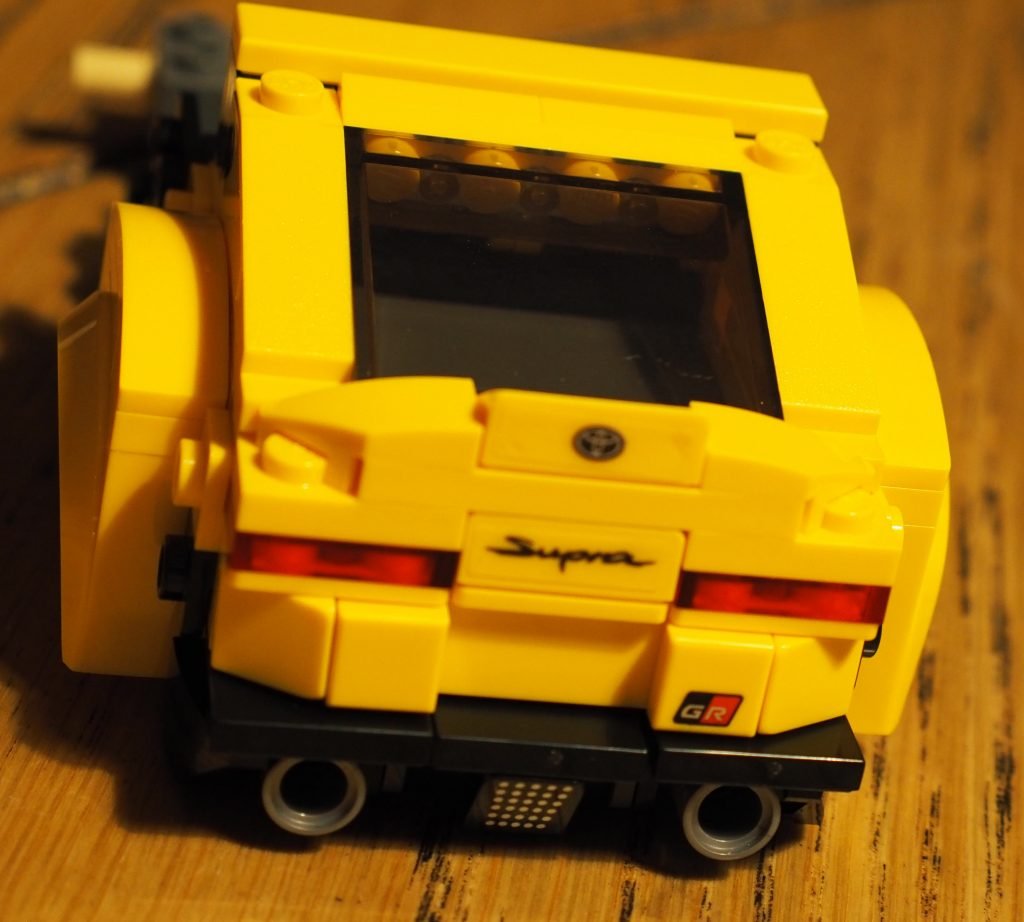 The build of the car itself is split into two sections. The rear of the car looks great with 2 x 3" exhausts and a printed LED panel for the rear light. In the flesh the car has a little duckbill rear spoiler and this looks true to life in this set too. The front bonnet looks great. The Supra has a very long nose and the use of offset 1 x 4 tiles replicates this well.
Of course our driver needs to test fit the seat whilst the car is construction. He's a racing car driver in his other life so it's a habit he can't get out of. Although the Supra isn't a convertible, it would look mint if Toyota made a convertible option.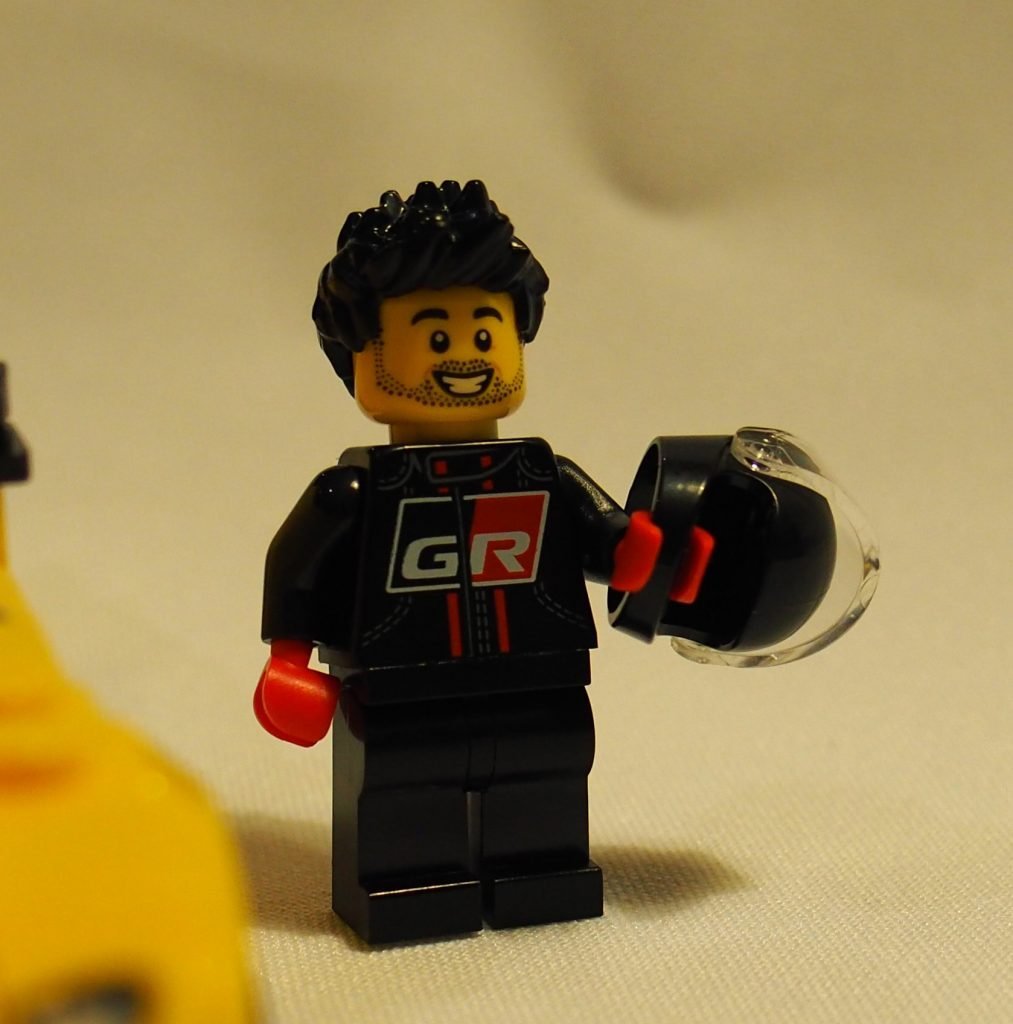 I quite like the GR Racing Suit. It's pretty simple, but sometimes the lack of clutter really makes the details stand out. The minifig also has a double printed head. He's got his serious face for racing action and his happy face for instagram pics.
Overall Thoughts
Overall, this model is a great representation of the Supra. Our local ISP Pentanet have a real life Supra to blaze along as fast as their wireless internet offering! It's shown for comparison below. If you're into fast Japanese cars, or LEGO then this is a set I can heartily recommend. If you're not into LEGO sets, why are you here? (Joking! We welcome people who are going to become LEGO fans soon too!)

Update: The great crew at Pentanet reached out to us after seeing this post. Oscar and I were invited to their HQ to check out the Supra in real life and had an awesome time. You can read more about it in a short writeup on the Pentanet blog!
Swooshability: 8
Build enjoyment: 8
Displayability: 7
Check this out moments: 7
Value for money: 8

Set: Toyota GR Supra
Theme: Speed Champions
Set #: 76901
Number of Minifigs: 1
Number of Pieces: 299
RRP: $29.99