The next LEGO Ideas set has been announced and it's a ripper! It's the A frame wooden cabin. Designed by Italian fan Andrea Lattanzio, the cabin features a unique A frame design, lots of thoughtful details and a breakaway roof for access and playability. Check out the bird house and the chopped wood to the left.
With 4 minifigs and 2082 pieces it should be a popular set. It releases on the 1st Feb 2023 for a retail price of $279.99 AUD. For us, it's a definite buy. Will you be adding it to your collection?
Straight from LEGO HQ
18th January 2023: Banish those January blues with the new LEGO® Ideas A-Frame Cabin set. Designed by Italian LEGO fan designer, Andrea Lattanzio, this set is the perfect retreat when you want to get away from it all. Inspired by A-framed log cabins, this set features two-stories complete with upper bedroom and ground-floor living room and kitchen.
Outside there is a deck with steps down to the great outdoors – where you will find a woodshed and intricate trees which are home to a friendly squirrel. The four included LEGO minifigures can get cosy by the fireplace, jam with the acoustic guitar or take a trip in the canoe.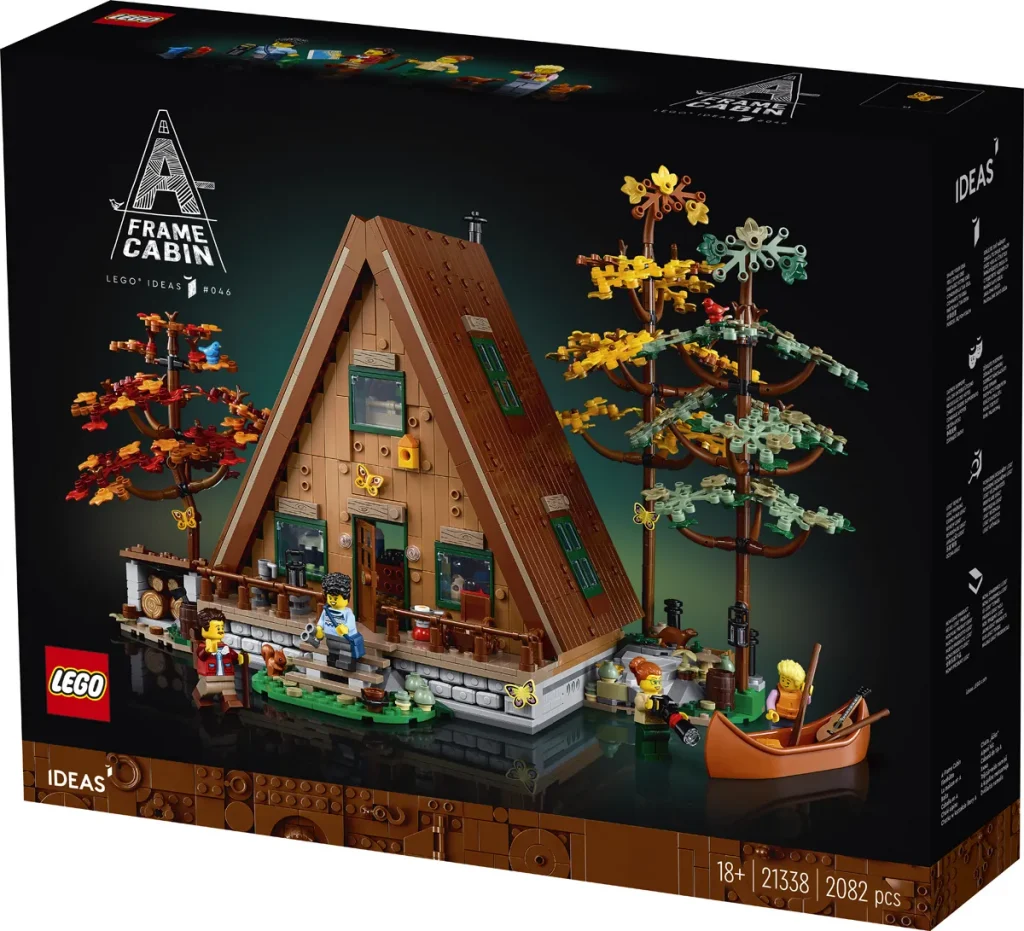 Talking about his design, Andrea, a big LEGO fan, said; "I was looking through a book with many strange houses from all over the world and I discovered the A-Frame and it was love at first sight. I started with a sketch, so I had a clear vision and then built my design in about 10-days."