It's that time of year again – a brand new modular announced and ready for sale in the new year. It's my favourite theme (amongst a long list of contenders) so I love seeing what the LEGO Group have cooked up. This year's announcement of a Jazz Club looks like yet another great addition.
WIth tonnes of colour, 8 minifigs and a adjoining pizza cafe the Jazz Club will be available for VIP Members on the 1st January and for general release on the 4th Jan. With 2899 pieces and a retail price of $349 AUD, I can't wait to see this one in the flesh. What about you?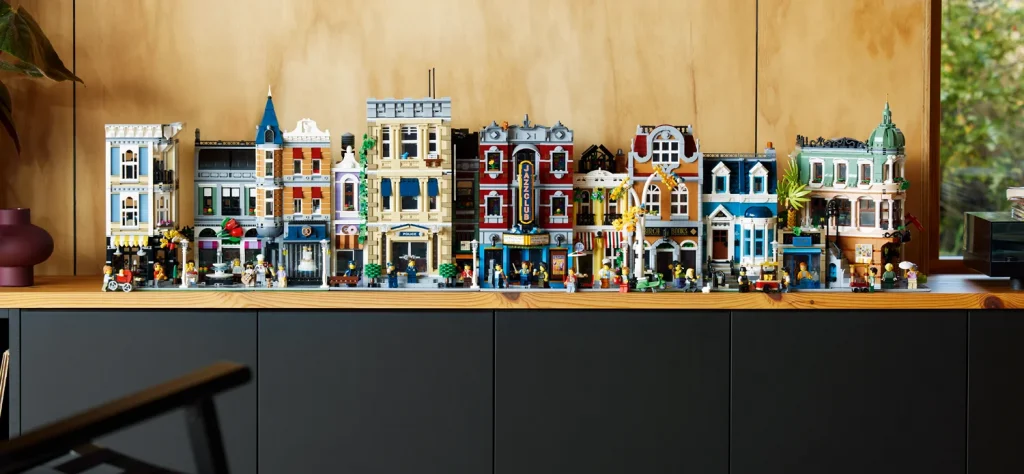 Straight from LEGO HQ
14th December 2022: The LEGO Group unveils the hottest new music venue in town – the LEGO Jazz Club. A vibrant addition to the LEGO Modular Building collection, the LEGO Jazz Club banishes the blues, bringing the theme of music to the collection for the first time.
Featuring a decorative interior and exterior, the set can be built in five pieces and includes a Jazz Club, a Pizzeria, a Managerial office, a Tailor's workshop, a Dressing Room and a Rooftop Green House on the lower roof.
In addition, the set comes with eight minifigures including a Jazz Singer, Bassist, Drummer, Pizza Chef, Pizza Delivery Driver, Club Manager, Tailor, and a Magician.