Are you a fan of Space and Castle themes of old? Of course you are because they are awesome! Well we're all in luck as two epic new releases have just dropped as part of the 90th Anniversary of our favourite brand. Overall 12 new releases were announced, but we'll focus on our favourites below. For more, be sure to check out the full wrap of LEGO CON.
Icons Galaxy Explorer
Warp speed thrusting straight back to our childhoods is the Galaxy Explorer. Retailing at $179.99 with 1254 pieces, this set is sure to be a hit with those AFOL's who grew up with very similar spaceships. It's marked as 18+ but in reality many kids will surely be picking up this set to swoosh and shoot around the living room too.
Toruk Makto & Tree of Souls
Quite an interesting set to coincide with the next avatar movie, this set looks like it will have many great pieces for those of us who like to build MOC's. If you are part of a LEGO users group, then it would be great for a large parts draft too. For $249.99 with 1212 pieces, you can also grab some extended minifig legs. Great if you always wanted to a baller but were a foot too short.
AT-TE Walker
If you wanted to battle the droid army, wouldn't if be great to have a mechanical rhino with weapons? Yes, you say. Well here is your answer straight from the mind of George Lucas. With 8 minifigs, 1082 pieces and a RRP of $229.99 this mechanical beast will be available from the 1st August.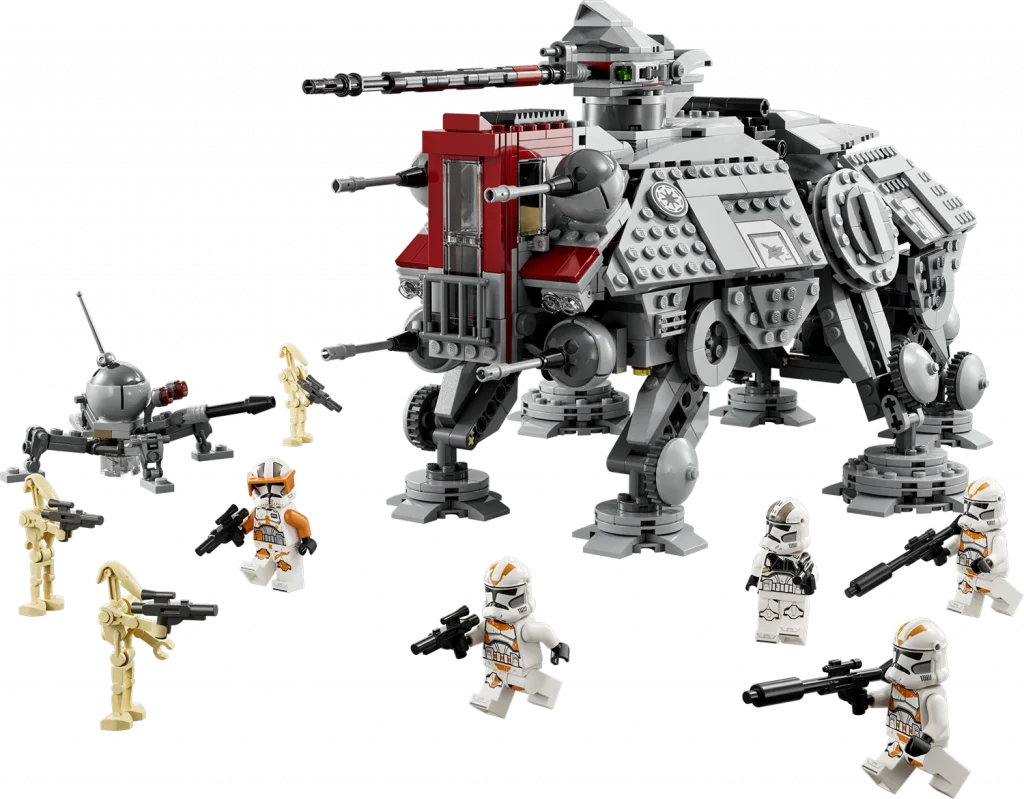 Sanctum Sanctorum
I love Modulars. It's one of my favourite themes. I know technically this isn't a modular, but it's pretty close. Plus it has all the added bonuses of epic superhero minifigs from the Marvel universe. With 2708 pieces, 9 minifigures and three stories, it will be another cracking set for $379.99.
Lion Knights' Castle
Ok, we admit we deliberately left the best till last. This set has an even more magnetic draw to my childhood. Space is a fantastic theme, but with a Castle you can play for literally hours . The Lion Knight's castle has so many throwbacks to the castles of old, we're giddy with excitement. With 4514 pieces, 22 minifigs (hurrah) and a RRP of $599.99, even though it's not a cheap set, it will go like crazy.
If you have any good ideas on how we're going to tell Leanne we need even more space for LEGO, please let us know!