It's that time of the year again! A tonne of new LEGO sets released into the wild. We cover a few of our favourites below. Have we covered your favourites too?
Another fantastic addition to the Architecture range. The ability to see within the pyramid gives this set a taste of swooshability. No doubt many fans will buy two to build them back to back for the full pyramid experience!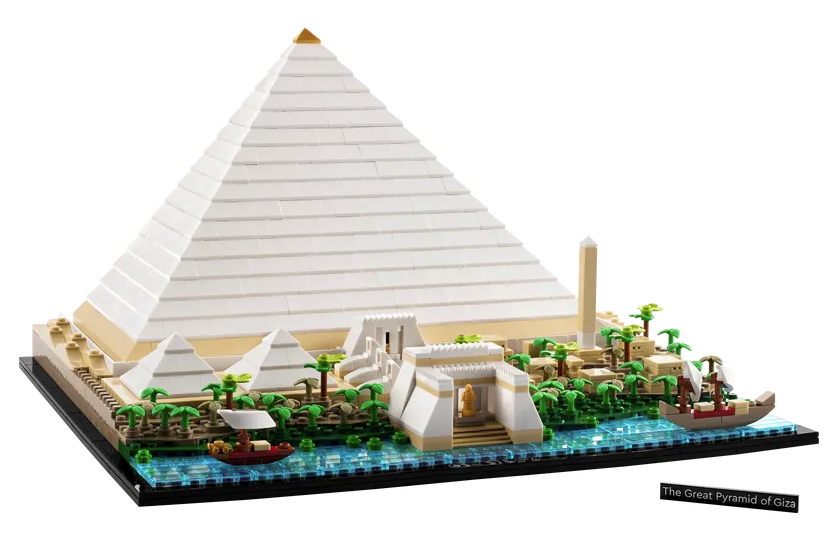 We've reviewed the stunt bikes in the past. Buy a couple and you can have the most fun possible with LEGO under $25. The bath tub is a great addition to the range, only closely outclassing the also cool Reckless Scorpion Stunt Bike.
A tonne of animal figs… Do I need to say anymore. I saw someone call this the Farmyard battle pack. It's an epic descriptor of this little set.
We've always had a soft spot for the submarine's. For a good 24 months we had a past set immersed in our fish tank to great joy (we assume) from our fish. Plus look how good that octopus looks!
Surely this set needs no introduction.
We love our mechs and this Ninjago four legged beast no doubt will join a quickly growing collection. Plus those crystals look pretty awesome to use in future MOCs.
You got to stay calmer when you want to harm a llama – oh so says the crew at horrible histories. But I digress, Llama's are great and so too is the Minecraft series.
Vikings. Serpents. Even a constructed yak (I think)… It tickles our fancy.
It's not cheap, but then when is any Ferrari cheap? But look at those rims! Utterly awesome.