The LEGO Group 2021 results have just been announced and it was another bumper year. Metrics across the board were up with Consumer sales up 22% year on year and revenue up 27%. For me, this is even more impressive given the global challenges with shipping and other supply constraints.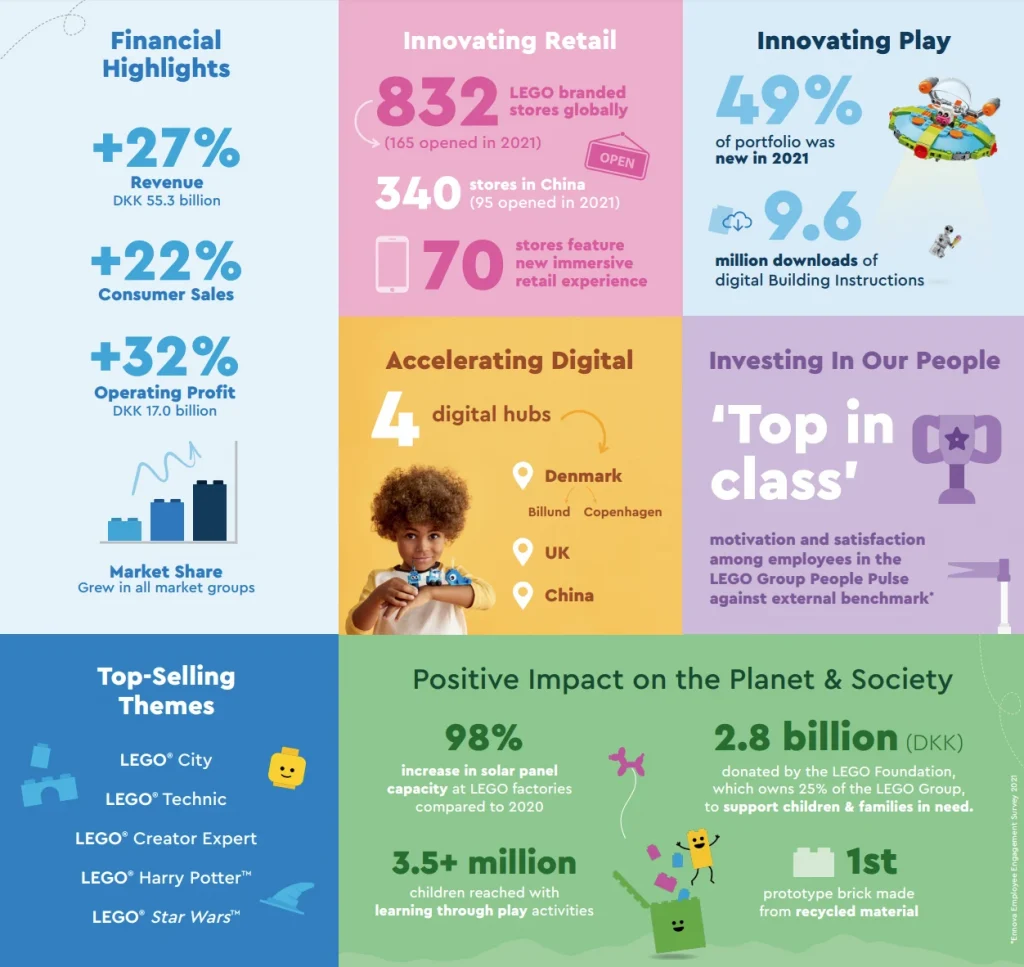 Here in Perth, we saw our very first LEGO store. Admittedly this isn't LEGO itself, but it is a LEGO authorised store. LEGO opened 165 global stores elsewhere taking the totals to 832 stores of epic goodness.
Sustainability continues to play a big part in LEGO's ambitions. I'm really passionate about this cause, so was excited to see the first carbon neutral factory opening soon in Vietnam. With an expected cost of $1b (yes with a b), it's easy to see why the clone bricks don't quite stack up in quality comparisons. The plan for recycled packaging is to continue my mid 2022 with a full transition by 2025. Although I fully support this mission, I'd like to see LEGO complete it by the end of 2023. It's a huge ask of course, but LEGO have a way of forging the path! Work also continues on recycled and sustainable bricks.
Equally impressive is LEGO's commitment to the children with more than 3.5 million kids supported through donations and community engagement activities. Almost half a billion AUD was also pledged for programmes for kids in need or facing crises. It's really great to see LEGO supporting the community in this way.
If only LEGO wasn't a private company! If the LEGO group ever goes public, I'll certainly be breaking open the piggy bank at the IPO! I can't wait to see what they come up with over the next 12 months!