Wakanda Forever! This set emerged from the mist like a silent assassin! Launching on the 1st October, 2022 the Blank Panther bust is an almost life size model bust with a huge 2961 pieces. It also has a huge $549 price point which may see it dedicated to a limited niche market. For our money, we'd prefer the Loop Coaster (10303) or the Lion Knight's Castle (10305). Both are $50 more but would have a lot more play involved.
But back to this release. The bust itself looks great. When I first saw the pic I thought it's a new version of the existing smaller bust series like the Batman Cowl (76182) But no, it's a much larger model with removable arms if that's what takes your fancy. Personally, I think the arms are what makes the set and not using them would reduce the charm.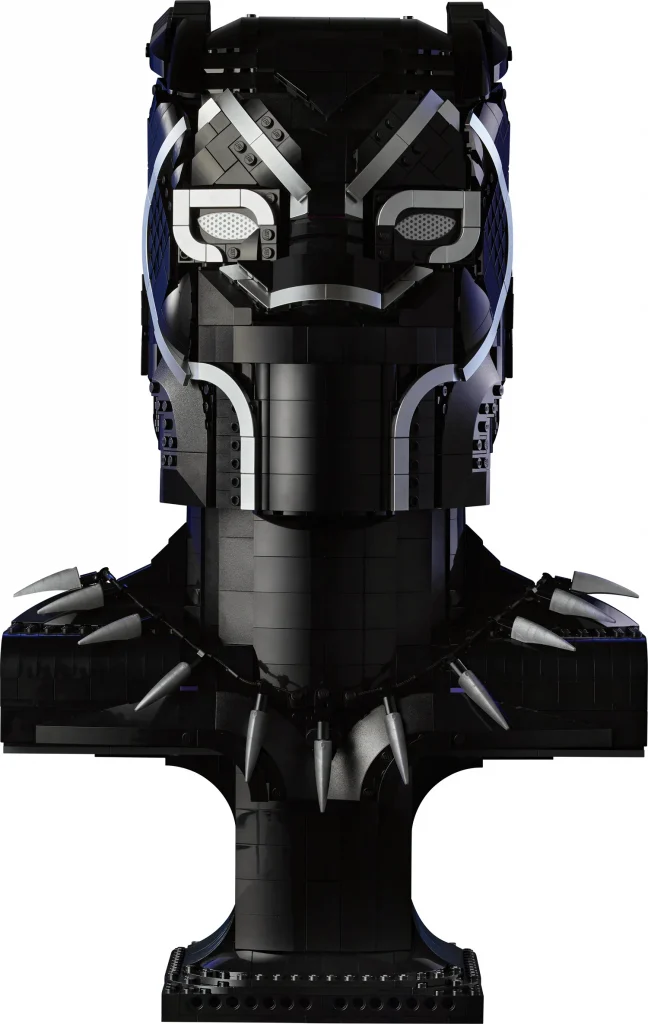 It will be interesting to see the model in the flesh and if traditional LEGO fans will embrace it or whether it will be a low volume model sought by Marvel fans only. At this cost, Blank Panther should have included 2 light's in the eyes to allow the purple glow effect for a visual pop. As you can see on the box, this would have been epic.
It's unlikely to join our collection due to space constraints, cost and my fear that all black and grey wouldn't be a really fun build, but each to their own. What do you think of this set? Will it join your collection?