Another beauty is coming soon from the LEGO large rendition vehicle range – The Chevrolet Camaro Z28! This theme along with Modulars is one of my top three and the team have charged off the line quickly with this set.

Available from 1st September 2022 for $249.99 it's a little more expensive than the previous Ford Mustang (at $199.99) but looks to follow a very similar approach. Which is great! The Mustang is a ripper and this set looks to be awesome as well.
The option to build as a hardtop or convertible as well as customise your racing stripes is sure to keep muscle heads happy all around. This one is! I can't wait for the set to drop. What about you?
Available from the 1st October, 2022 this is sure to get a great reception. Some sets look so-so on the box, but then are amazing in real life (looking at you Micky and Minnie) but this one looks awesome straight out of the gate!
Straight from LEGO HQ
12th July 2022: Today, the LEGO Group announces its latest vintage car set, the iconic LEGO® Chevrolet Camaro Z28. The new set is a detailed recreation of one of the slickest muscle cars of all time, beloved by automotive enthusiasts from when it launched in the late 60s through to today.
The new LEGO set brilliantly detailed with functional elements including a working steering wheel​​, an intensely detailed engine and opening and closing doors. Allowing builders to customise the car to their desired design, the vehicle comes in gloss black with the iconic racing stripes available in red, white or grey. You can also choose to build it as a hard top or a convertible, plus choose classic or hideaway headlights to complete the look.
Chevrolet Camaro Product Marketing Manager Harlan Charles said, "The 1969 Camaro Z28 has been turning heads on and off the roads for decades, which is why we are so proud to see it come to life in a brand-new way via LEGO bricks. Anyone who loves the iconic design of the 1969 Camaro Z28 now has the thrill of building this set and displaying it in their home."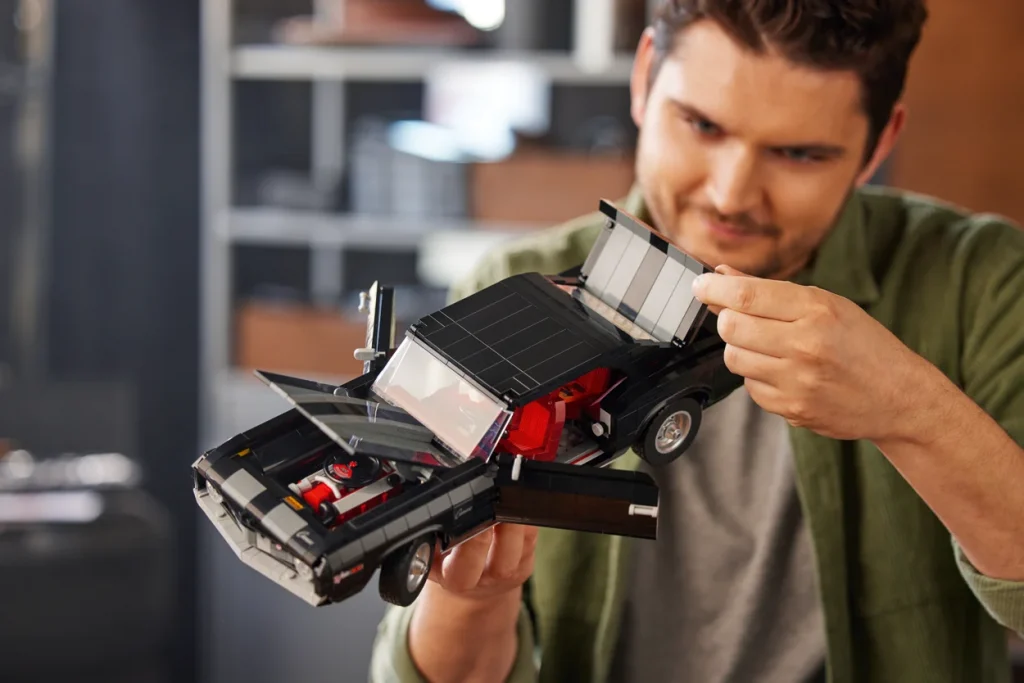 LEGO Designer Sven Franic said, "With its classic lines and sleek design, the 1969 Camaro Z28 is unrivalled in its elegance – which is why it was such a wonderful inspiration for this LEGO design. By building this set, you can envision yourself at the wheel, and all but feel the rumble of the engine taking you down an open road."
Vintage car lovers and LEGO fans alike can now recreate this ultra-stylish model in brick form, creating a fantastic 1458 piece to display. The LEGO® Chevrolet Camaro Z28 is available to buy from 1st August 2022 via LEGO Stores and www.LEGO.com/camaro, at the recommended retail price at: $249.99 AUD.