If you're a fan of the young wizard, Harry, Hogwarts and the Ministry of Magic, then you're in luck. LEGO have announced 7 new Harry Potter themed sets. There's some that closely follow the previous sets and others that take a slightly new route.
Three times the swooshability in this little set with two dragons and a carriage to boot. It will be a great gift for birthday parties, particularly if sales bring it to $25 or less. The carriage has a little steampunk feel to it, so no doubt it will find it's home in many castle MOC's too.
We've reviewed Dumbledore's Phoenix – Fawkes before and enjoyed the mechanism. It's a very similar concept to Hedwig. This latest set steps up the awesome with the Horntail Dragon. No doubt it will look amazing in flight and the multi-coloured flame is a piece I've not seen before.
A few new minifigs and a basic castle like build, but the addition of the Hippogriff can never go wrong. This set is will go nicely with other similar Harry Potter sets like the Clock Tower. It feels a little under baked to me, but that's likely due to the price point.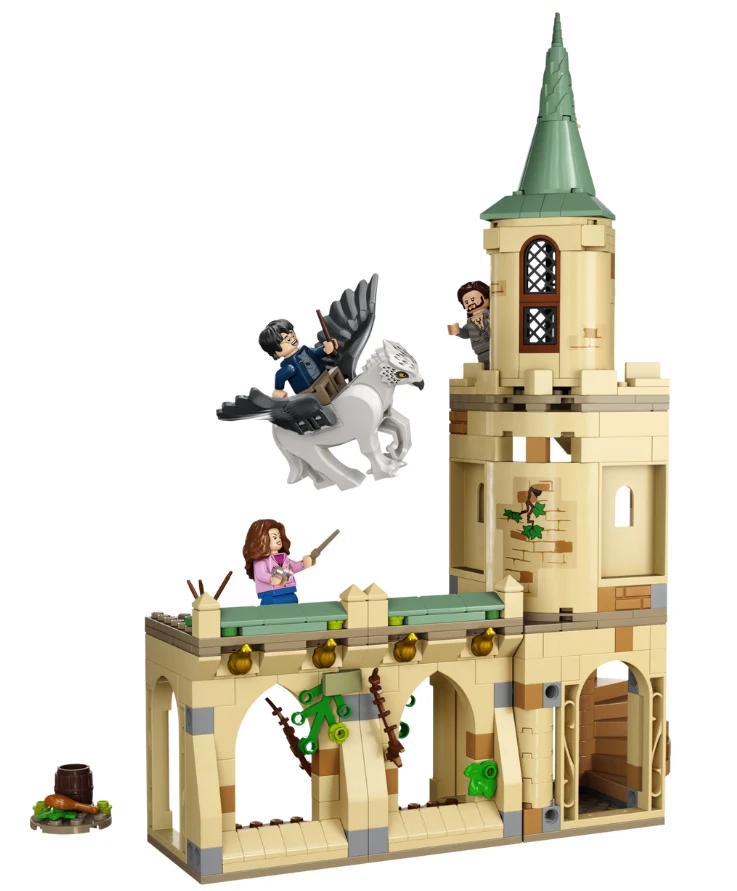 Now we're talking! Starting to get into a more complete tower. With 6 minifigs, I'd prefer to save up for Dumbledore's office.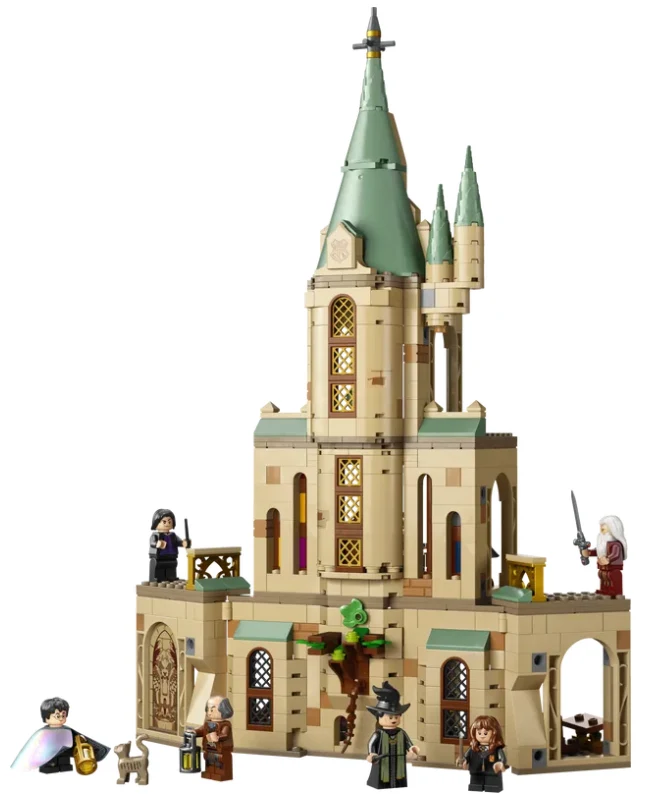 Another great set if you'd like to relive the show in minifig scale. In addition to 6 great minifigs, there's also the werewolf, rat and wolf transformations. Ramshackle shacks always looks fantastic in my opinion. Great fun to build too.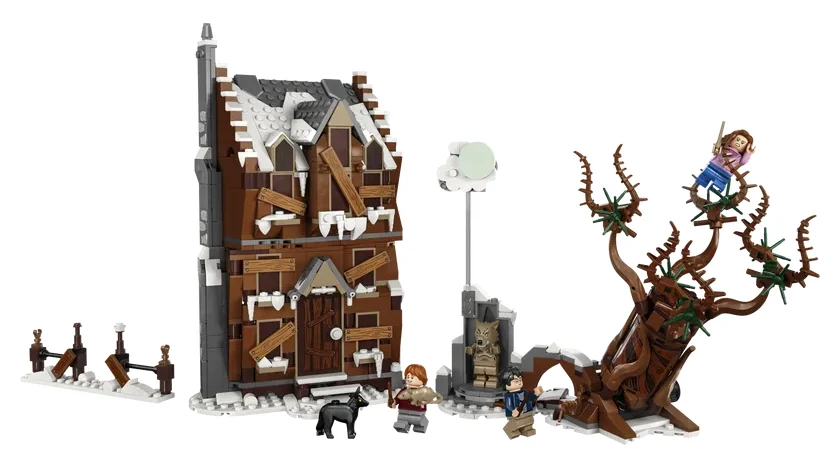 Another 9 minifigs – Hurrah! Fans will enjoy building the Ministry of Magic headquarters with this set. The colour scheme looks great and the inclusion of the Dr Who telephone box is nice too (i joke, I joke!)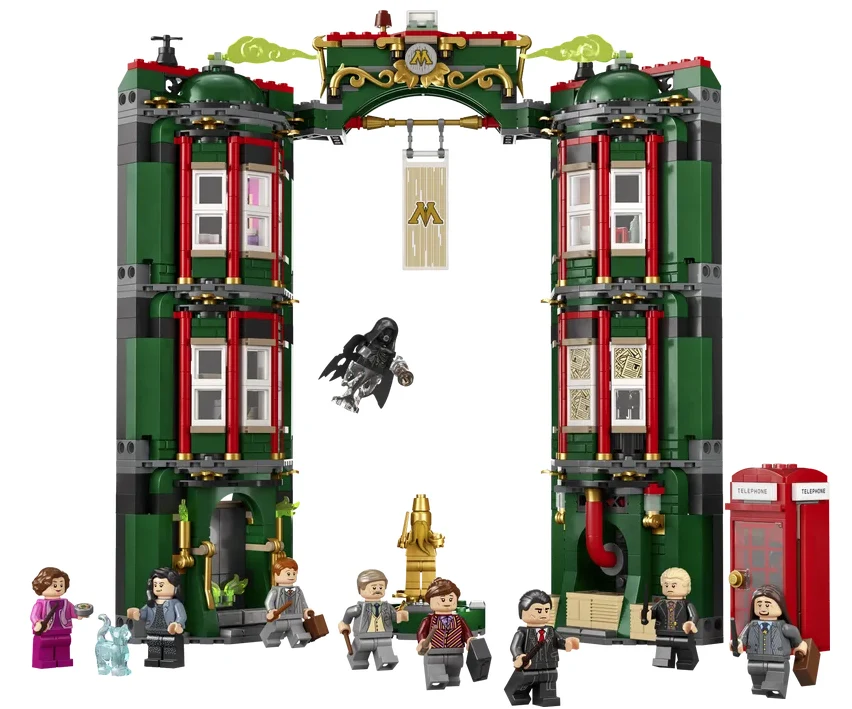 We're currently in the process of building Diagon Alley and we're loving it. Great detail and a really enjoyable build. I suspect 12 Grimmauld will be similar. In addition to tonnes of minifigs, the building als expands and contracts to hide the central grey apartments.